Maybe you've been in this situation before: you've spent a lot of time and money creating a great video for your brand or product and it turns out great. You're proud of the video, and when the day finally comes to release it to the world, you hit publish and wait for the results to roll in.

But the results don't roll in.

Sure, you probably get a couple 'likes' on Facebook, and your mom has shared it with all her friends, but after all that work (and all the money spent!) your video, quite frankly, flopped. 

That doesn't need to happen.
After over a decade in the video production business, I've learned some valuable lessons on how to make sure your video reaches the right audience and maximizes the return on your investment. That's what this blog post is all about.

Now, while I always recommend that you use a video production professional when creating a video (more on that in this blog post), the tips I'm going to share below will help you get the best results regardless of who made the video. So with that, let's dive in.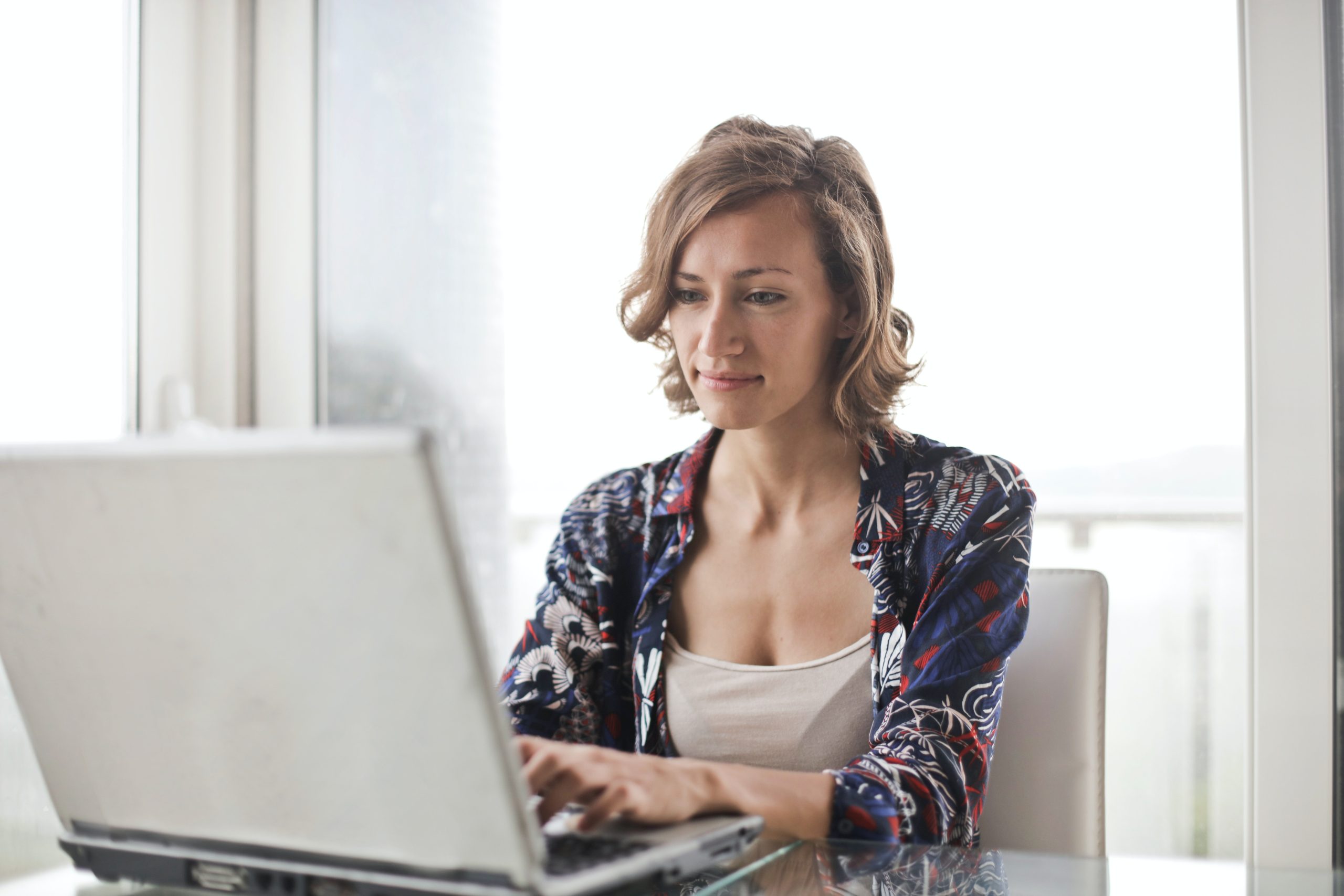 Who is your audience and what is the goal of the video?
This is one of the most important questions I ask any client when they ask me to produce a video for them. If you know who your audience is, you can tailor the content to appeal to them.
For example, let's say 'Sally' is the executive director of a non-profit organization who is looking for a video to play at their upcoming gala. The video would be played in front of business leaders and potential donors. In the video, Sally could describe all the great things that the organization has done using interviews of herself and other staff members.
This strategy could work, and you could certainly make a video fitting Sally's description. But it may not be the best way to do things.
We know who the audience is–existing and potential donors–but what what is the goal of the video? The goal is likely this: have the audience be so moved by the video that they open up their wallets and make a recurring donation to the non-profit organization.
A video featuring Sally (who's already giving the keynote presentation) talking about how great the non-profit is won't have the same effect as an emotional story featuring someone whose life has been changed by the work of the non-profit. People will more likely connect with the emotional story. They will see and fully understand how important the work being done is and they'll likely be moved to make a donation.
Understanding who the audience is and what the desired results are will help you shape the story accordingly.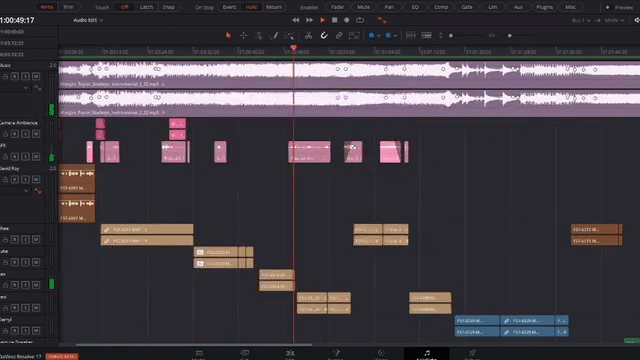 Shorter videos perform better than longer videos (in terms of viewer retention). Unless you're producing a short film or documentary, it's suggested that you keep the total runtime below 3 minutes. It can be hard to choose what to leave on the "cutting room floor", but keeping your video short allows you to distill your message down to its most important elements. In my experience, I've found that the shorter the video is, the better it performs online. If you can get your message told in under 60 seconds: do it.

And if you really can't fit all of your talking points in a video under 3 minutes, consider splitting your film into multiple shorter videos on different topics!
Where is your audience watching?
It's also important to keep in mind what platform your audience will be viewing from, and tailor the video accordingly. For example, if you're planning to upload your video to a social media platform, you'll want to ensure the first 10 seconds of the video are visually captivating–something that "stops the thumbs" of the people scrolling past post after post. Make the first few seconds of the video so interesting that people can't help but watch the video to see what it's all about.

Another good practice is to ensure that subtitles are made to complement each video you do. By default, Facebook and Instagram don't play audio on videos posted to their platforms–you have to click on the video to hear the sound. It is estimated that as much as 85% of videos on Facebook are viewed while muted. That's a big problem if you're trying to tell a story with interviews or narration!
The solution to this problem is to create subtitles for your video. On Facebook, you can attach subtitles to the video when uploading it. When the video plays while muted, Facebook will automatically superimpose the subtitles over it. When a viewer chooses to listen to the audio, the subtitles are hidden. We use Rev.com as an affordable way to get subtitles made and formatted correctly.

Instagram is a bit trickier, as they are still a platform that prioritizes photos above all else. They don't offer an option to upload subtitles alongside the video like Facebook does, so you have to get creative. Using a free program like Handbrake, you can 'hardcode' your subtitles onto the video. If this is something that interests you, there's a great tutorial on Rev's website.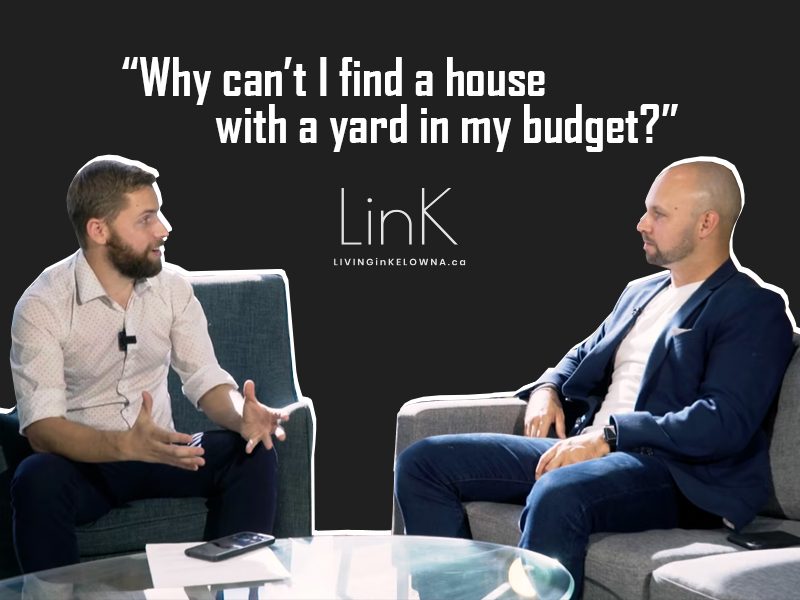 Take a look at YouTube's homepage–you'll notice something quickly. The videos that are pushed to the top of the list by the algorithm all have captivating titles and thumbnail images. These titles are short and intentionally chosen to pique your interest. They make you want to hit 'play' to find out more. Taking an extra few minutes to think about a title that will be interesting to your audience is important. Remember, you're trying to convince people to take time out of their day to watch your content, so a title needs to do a good job of convincing them why it's worth their time.
Thumbnails are important too, as they're often the first thing a viewer will see when scrolling through videos–even before the title. Don't just let YouTube or Facebook automatically generate a thumbnail for you from a random frame in your video, instead go and choose one yourself that better represents the theme. You can even use cheap photo editing software like Affinity to add text to your thumbnail–a trend widely used across YouTube.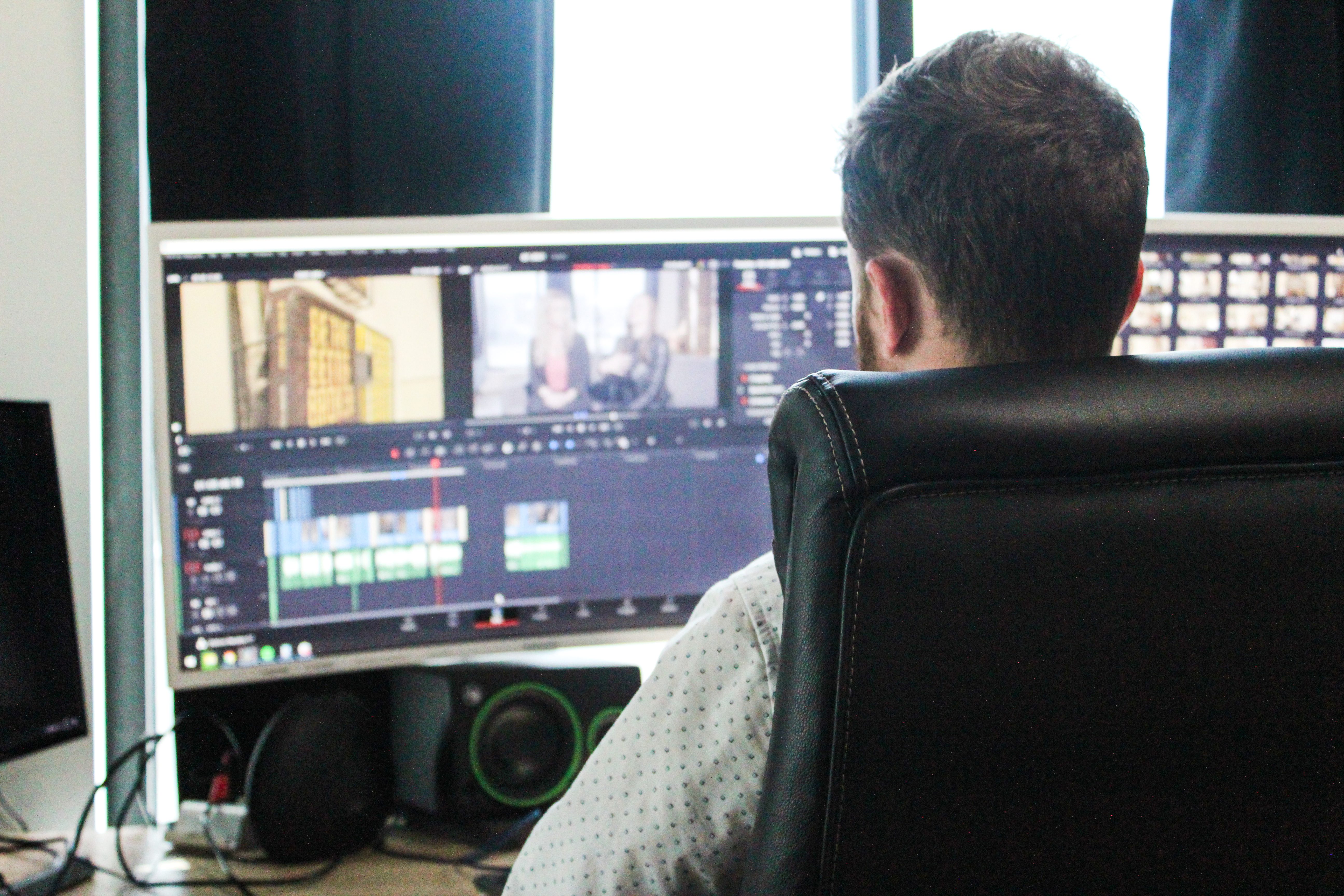 A lot of people take a finished video, post it on their website or social media, and consider the work done… but that's a critical mistake. As a general rule, people don't just stumble across your video. You have to promote it multiple times across all platforms. This is probably the biggest reason why a video doesn't get a good return on investment.
Instead of just posting your video on your website and hoping people come across it, consider uploading it to all your social media platforms as well. It's important to upload the video files to each platform separately, as people are less likely to click a link to view something than they are to watch something that's already in front of them.
After the video has been online for a few days, don't hesitate to post about it again. On Facebook you can simply share the video again to your page, writing a new post to draw people in. This allows you to reach a broader audience, and perhaps people who didn't see the original post (or didn't have time to watch at the time).
Another great way to increase viewership is to boost the post on social media. With as little as $20, you can reach thousands of people. The more people who watch the video and engage with it, the higher the algorithm will rank the video–thereby showing it to more people organically.
If you can, I'd recommend doing this on both Facebook and Instagram, as you'll often get different viewership on the different platforms. You can also pay to have the video show up on YouTube as an advertisement during other videos being viewed on the platform. This is a surprisingly affordable way to get more eyes on your video and one we've been doing ourselves as we promote our company.
Finally, I always suggest you watch the analytics to see what works and what doesn't. You can actually track viewers' watch time and if you notice that the majority of people don't watch all the way to the end, this may be an indication that your video was too long. These analytics are powerful tools in figuring out what your audience likes and dislikes and will give you great insight into what to do differently next time.
By following these suggestions, you should start to see better results with the videos you produce–whether you use a production company, or film it yourself. With our clients, we've started implementing many of these strategies, taking some of the burden off them. When we deliver a final product to our clients, we include versions formatted for Facebook and Instagram, complete with subtitles. We offer to make thumbnails for them, and also have a partnership with a local marketing specialist who can help us boost viewership of these videos. A little extra effort goes a long way in getting the desired return on investment.
Distill Media is a video production business in the interior of British Columbia dedicated to the "essentials of visual storytelling": isolating and expressing the core messages of businesses and organizations through video. We provide industry-leading products with high return on investment.